---
Hey, here's some trading rules.
I only want serious traders with big lists of stuff I don't have.
I am very partial to heavily 80's-oriented lists lately.
The only stuff I will even consider selling is on the TRADE LIST. Please don't even bother asking about anything else, all I can do are dubs!!
I only use (and want in return) Maxell XLII tapes
Everything gets mailed with a padded envelope with no cassette cases
Get Cassette Liner program and print out neat liners with band logos placed on the liners as bitmaps. Just ask if you want my collection of logos.
---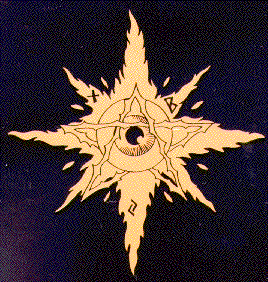 Trading Lists

Classic Demo List - 1979 through 1986

Modern Demo List

Releases - Vinyl/Tapes/CDs/Dubs

Updates through Nov. 13, 1998
---

Check out the final version of the full database listing. Please be patient, it's big... (666K worth + the logos) !!

---
Historical update lists
I regenerate the above lists fairly often, so all the update lists below have been incorporated into the appropriate lists above. These are here for a chronological view of my lists only.
[May, 1996] | [July, 1996] | [September, 1996] | [December, 1996] | [January, 1997] | [July, 1997] | [October, 1997] | [December, 1997] | [February, 1998] | [May, 1998] | [June, 1998]
---
Miscellaneous stuff
To get a ZIP file of text versions of ALL lists (~97K), DOWNLOAD
Look at the rare stuff I'm searching for here: WANT LIST
Look at the list of the other stuff I have for trade: TRADE LIST
Here you can see my ZINE LIST
---
Search Jay's Music Database (bands only for now)
Please try again later if server is down
---
If you want to trade tapes with me, contact me here: ( JayRobot@capital.net)


Back to JayRobot's Home Page